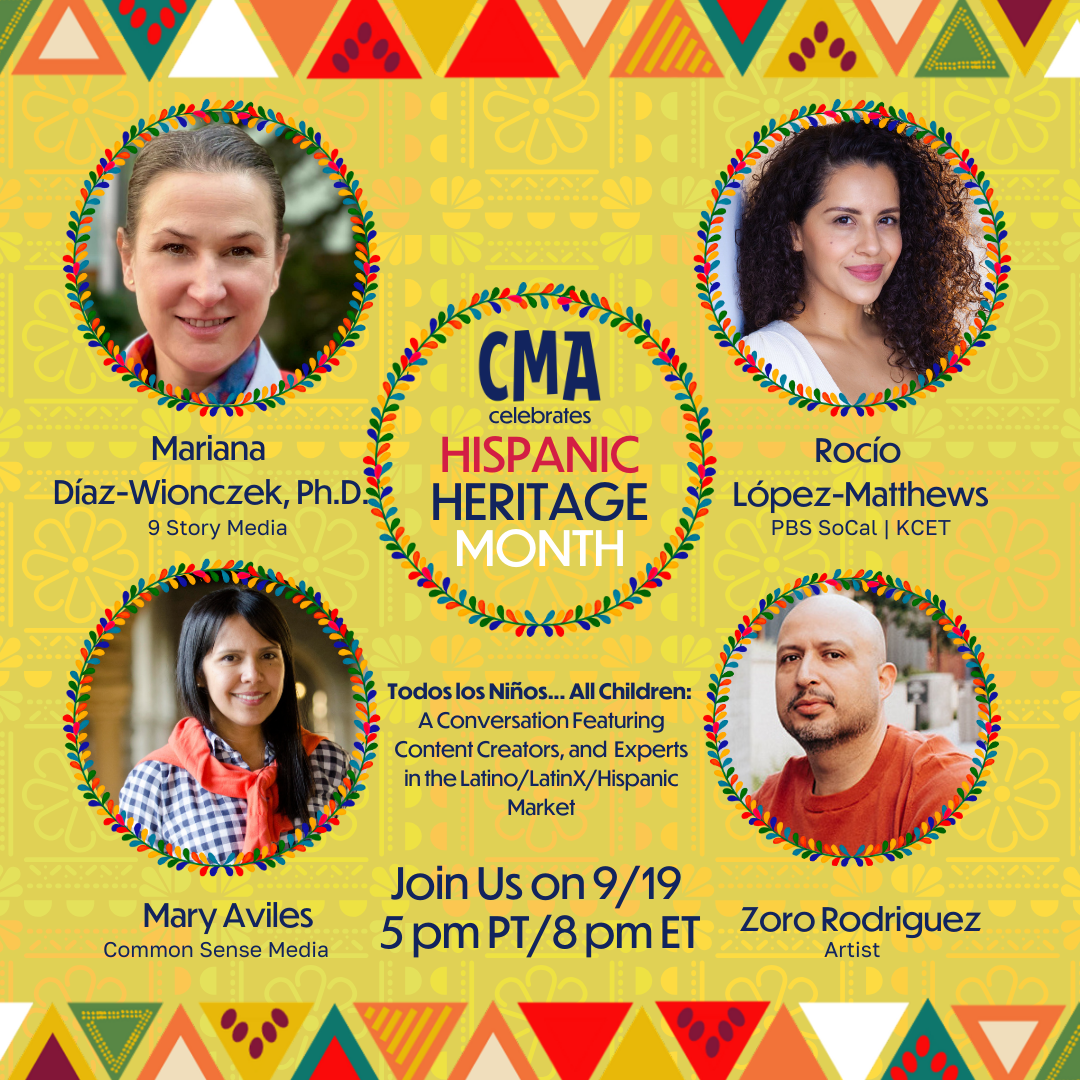 Speaker
Rocío López Mathews

Director of Early Learning Partnerships, PBS SoCal | KCET

Rocío López Mathews is the Director of Early Learning Partnerships at PBS SoCal | KCET. She has over 15 years of experience as a family advocate and content creator for organizations like MALDEF, Disney Theatrical Group, Abriendo Puertas, and Common Sense Media. She brings her background as a teaching artist, content, and music producer, as well as developing educational programming for families with young children. She is passionate about not just translating but transcreating content for Spanish-speaking families. Rocío earned her BA in Latin American Studies from UCLA and her MA in Educational Theatre from NYU.

Date
Sep 19 2023
Expired!
Time
5-6 pm PDT/ 8-9pm EDT
5:00 pm - 6:00 pm
Hispanic Heritage Month
We will focus on representation in the media, the relevance of authentic storytelling, and how it influences children, and their healthy development including self-image.
When you create content for children, how aware are you of the diversity in Gen Alpha (those born from 2010-2025)? Latino/X children make up 25% of kids in America. In states like California and Texas, they account for more than 50% of children. What stories can resonate with these kids? How important is it for them to see themselves reflected in the media they consume? How does it affect their healthy development and well-being? How having more real representation in children's content can benefit all kids and families?
Join the Children's Media Association for our kick-off event celebrating Hispanic Heritage Month. As we lead a powerful, honest, and inspiring conversation with a group of content experts in this space.